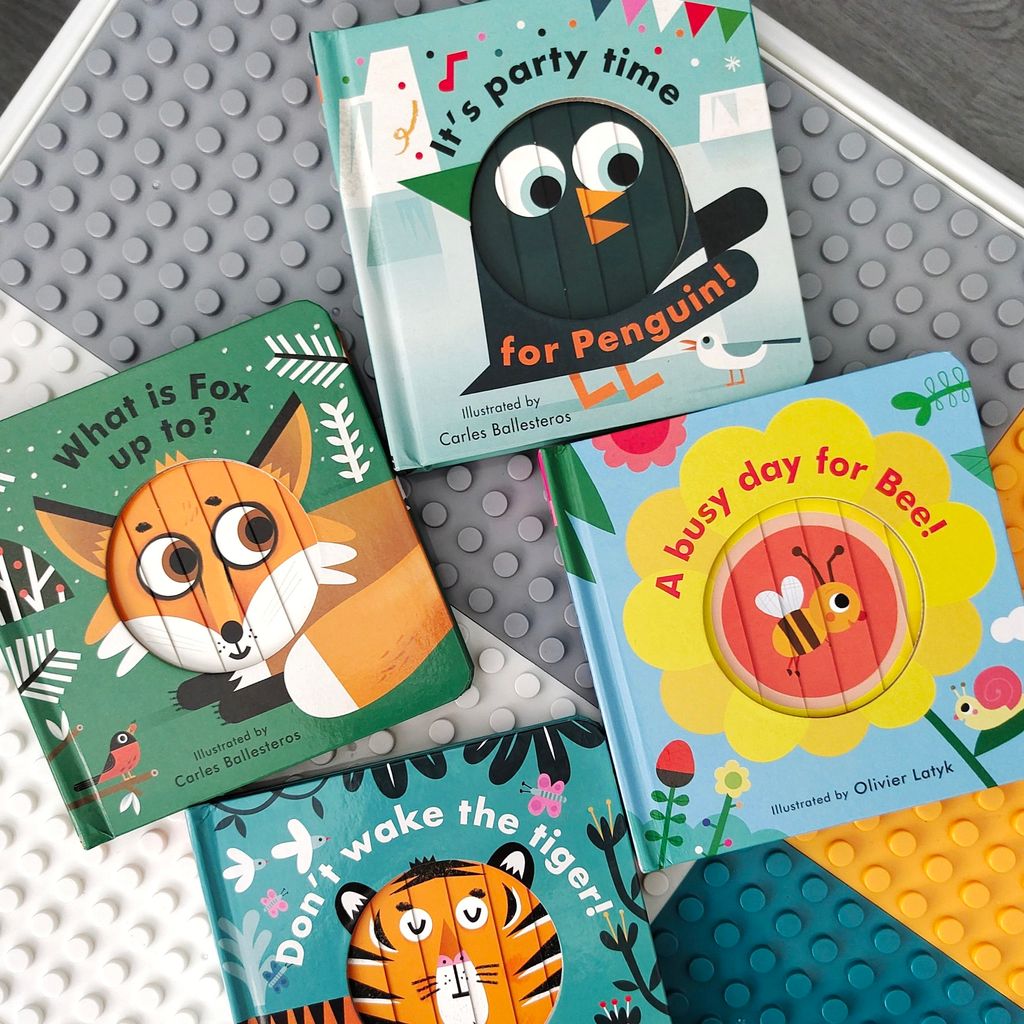 What is The Fox up to? (Little Faces)
Fox is up to something, but what could it be? The other woodland animals watch as fox sneaks and creeps through the trees, but in the end, her surprise is not what they thought! This sweet story about a fox with a purpose has a satisfying twist at the end, and a moral message that teaches children not to judge others before they get to know them.

The Little Faces board book series encourages children to get involved with charming characters and the situations they're in, while offering satisfying and funny twists at the end. Simply by turning the page, the special paper movement causes the expressions to change from sad to happy, tearful to joy, sleeping to wakefulness! The effect is both fun and exciting, and an effective way of both enhancing storytelling and learning about different facial expressions and the emotions they convey.

Little Faces board books are guaranteed to become firm family favourites, with little ones wanting to watch the faces change again and again!
Don't forget to check out other books in the series:
Little Faces It's Party Time for Penguin
Little Faces: Don't Wake the Tiger
Reading to babies can start as early as when your little precious is 4 months old! The roots of language are developing in a baby's brain even before he or she can talk; it encourages your child(ren) to look, point, touch, and learn how to answer questions. This will help in nurturing your little one(s)' social skills, thinking skills and also language skills. Watch your little one(s) grow as they begin copying sounds, recognizing pictures and learning words!
---